Item 169223 – Egypt Volume II – Foreign Post Offices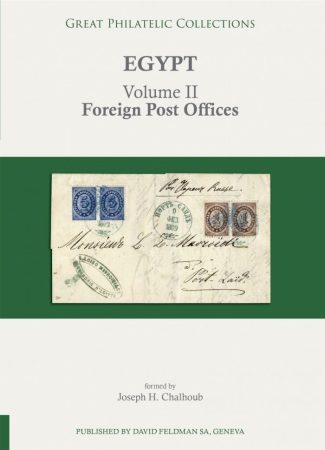 Publications » Great Philatelic Collections
This is the Volume II of a series of books dedicated to the Egypt Stamp Collection formed by Joseph H. Chalhoub.
This volume of 290 pages is presenting The Foreign Post Offices in Egypt
Six countries opened offices abroad in Egypt, some as early as the 1830s, to facilitate international mails before the formation of the Universal Postal Union: France, Greece, Austria, Great Britain, Russia and Italy. All of these countries operated offices in Alexandria; France, Russia and Austria had offices in Port Said, and France and Great Britain had them in Cairo and Suez. All of these post offices were closed before 1890 (except the French offices in Alexandria and Port Said, which lasted until 1931).
Price
110.00 EUR
Quantity available
3

Please log in once in order to place bids or buy lots.