Item 169236 – Autumn Auction Series – All World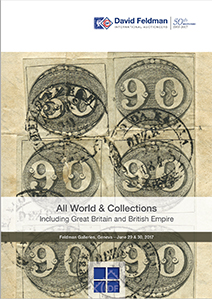 Auction catalogues » 2017
This catalogue present wonderful array of singles and collections from all over the world including Brazil, Italy & Italian States, Israel, Romania, etc.
It also includes the 600 single lots and collections of Great Britain and British Empire with a nice selection of airmails to and from Ireland.
Price
15.00 EUR
Quantity available
2

Please log in once in order to place bids or buy lots.