Item 169243 – Specialised Auction – The "Lady Hope" Collection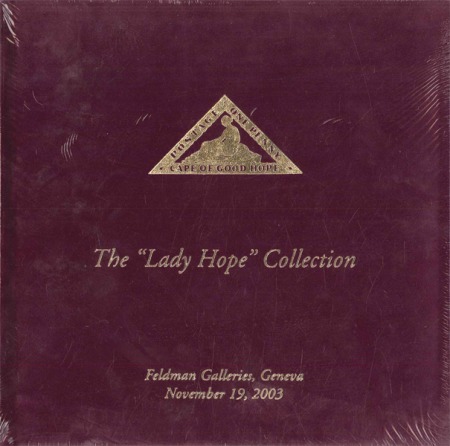 Auction catalogues » 2003
The "Lady Hope" Collection Auction Catalogue from November 2003.
Triangulars…and you think of the Cape. Relive the passion and joy of a collector who loved The Cape Triangulars and the history they represented. This is not just a stamp collection, but a love affair with almost each and every stamp, block and cover that motivated his dreams and stimulated his imagination.
This catalogue presents each and every item in its place as the cat-walk display, the production of its architect. There are clearly items in all three categories – stamps, covers and block, that are not just pieces of the story, but reflections of the collector's passion.
Price
60.00 EUR
Quantity available
4

Please log in once in order to place bids or buy lots.