Item 195022 – Georgia: The years 1917-1923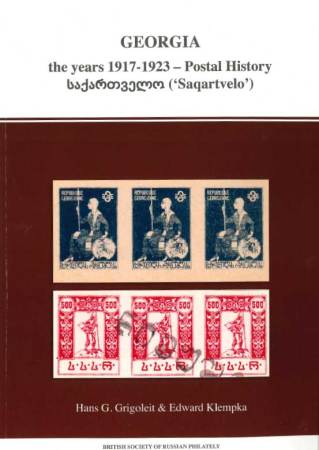 Publications » Other
David Feldman International Auctioneers has had the pleasure of working with Edward Klempka and the British Society of Russian Philately on two previous books: "Batum under occupation" and "Foreign Military Activity in the Russian Civil War 1917-1923".
It is with great pleasure that we add this third book in the series with the expert help of Hans-Günther Grigoleit and the late Edward Klempka. We believe that this new publication, entitled "Georgia, the years 1917-1923 – Postal History" with over 320 pages of fresh and exciting research, will be the most important addition to the literature of this little known area in over 25 years.
Price
50.00 EUR
Quantity available
10

Please log in once in order to place bids or buy lots.